WELCOME TO THE LAKE DISTRICT BOAT CLUB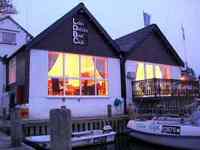 Welcome to the Lake District Boat Club, a members' club which began in 1965 'for the promotion of all forms of boating on Windermere'.
Our facilities include a licensed bar and a large recently refurbished lounge & dining area with a dance floor. Our kitchens are well equipped and well used on many social afternoons and evenings throughout the season. Upstairs the club has ladies and gents changing rooms with hot showers. There are a few stairs but these are equipped with a stair-lift for our less agile members. WiFi is available everywhere on site .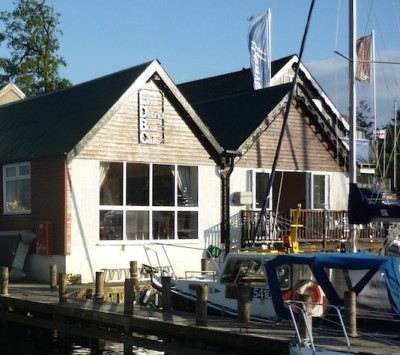 The lounge opens onto a balcony overlooking the club's private jetties giving enviable unrestricted views over Belle Isle and the North Lake. We also have a covered terrace and barbecue area through which our two private jetties are accessed. These jetties may be available to members for temporary mooring (electricity and water available), with several jetty spaces available to rent as permanent berths.
We are a family-friendly club and many of our members (though not all) own sailing or motor boats of varying sizes. The club is accessible to members by key card at any time of the day or night, from Easter until November and you will usually find a varied social and racing programme.
Newsletters and reminders are emailed to members throughout the season with up-to-date information on events, racing and club news and with our splendid website there is no excuse for feeling left out or missing a race or party!
Here at the Lake District Boat Club we offer a very warm welcome to new members and visitors alike. Please feel free to call into the club during opening hours when a member of our Committee will arrange to show you around and answer any queries you may have about the club's facilities and events. Alternatively, please select the link here below to contact us and we will be delighted to answer your questions by email or to provide you with a membership application form.